Students who cheat on tests should be VERY worried!
Utilizing a combination of Chromebook App and a new Secure Moodle Quiz Module we are creating a secure testing environment for students.
We have a new tool coming next year to help with cheating during testing and it is tightly integrated with Moodle and Google for Education school districts to easily deploy to every Chromebook.  What we are creating is yet another piece of the K-12 LMS puzzle and that is how do we get students into a course and learning quickly and then, how do we assess that learning.  We have already contributed two amazing plugins(Fordson Theme & Easy Enrollment Plugin) to the open source community that help any school or college make their Moodle site look amazing and increase functionality by simplifying enrollments right from the homepage.  Fordson and Easy Enrollment allow you to go from login to learning in any course in seconds!  These two new test taking plugins will now allow you to eliminate cheating and focus on building good assessments to better gauge student learning.  In future posts you will see and learn about powerful and efficient new techniques to use the Easy Enrollment plugin to grant access to final exams or other major tests.  Using QR Codes a teacher can control when and where a student gets access to a quiz.  Or, in other methods, a short 6 digit code can be used to enroll and enter a secure quiz taking environment as a one-time assessment.  There are many possibilities with the tools we are developing for Moodle and sharing for free at Moodle.org.  Dearborn Public Schools is committed to supporting and helping other K-12 school districts utilize Moodle to its fullest because we believe this is the best tool for education in a blended/online environment.
Whether it is opening up a new tab and searching for an answer or any number of creative ways students cheat… in K-12 circles it seems to be a never ending fight to prevent this from happening.  This is especially true when using most online testing websites.
Well, we have been working on an answer to all this and we are making GREAT progress!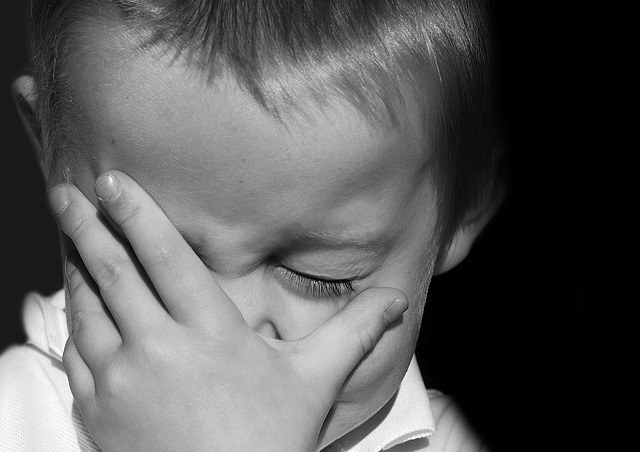 We are a Google for Education district and so it makes sense that we would use a Chromebook Application since we can push it out to every student device with a few clicks of a button.
Our Chromebook App is launched by the student before actually logging into the Chromebook and it makes a "Chime" noise so that the teacher knows the student has entered the testing application. This is a useful feature because if a student tries to login after leaving the testing environment the teacher will have an audible alert during the testing period.  This will help eliminate logging in with other accounts and other misuse by students.  The student never logs into chrome but will need to log into your Moodle site which is the only page accessible in the App.
Once the app is launched the student is only allowed to access your Moodle LMS website.  You get to control what websites can be accessed from within the app which allows you to use external resources such as YouTube or other services which may be embedded into your tests.  Whitelists and blacklists are utilized.  There are actually two sets of restrictions.  The app uses one set for everywhere in your moodle site and one set of restrictions when using the quiz module.  In this way you can provide a more lenient or open access to other services until the student enters a test and then lock things down tightly.
When the App recognizes a Moodle quiz URL it enters into a testing mode in which there is no going back.  Absolutely. no. going. back.  Once a student clicks a link to open a quiz they can only go forward until they complete the quiz.  A student may go back to previous questions or pages within the quiz but they are blocked from leaving the quiz module.  They cannot use navigation buttons or anything to leave the quiz module.  Following completion they must shutdown the chromebook in order to logout.  There is no logout or ability to leave a quiz.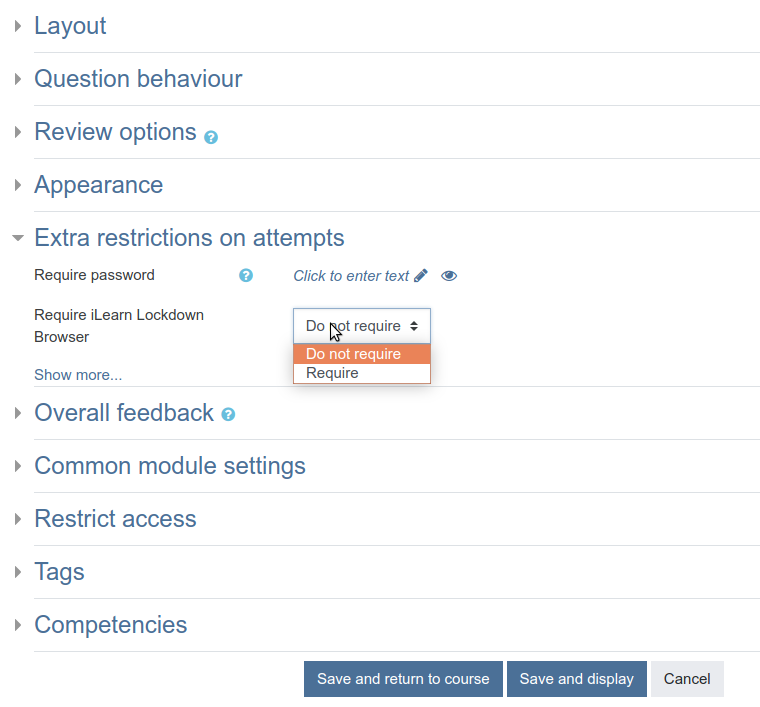 ---
Oh… we didn't mention the new Moodle Secure Quiz Module (in development now) which looks to make sure the student is using the using the Chromebook Testing App!
This new quiz module is an exact copy of the normal Moodle quiz module but we added some code to check and make sure the student is using our secure test taking app.  This effectively eliminates the ability of the student to login and take the test in any other way other than within our controlled and secure testing app on a chromebook controlled by the school district.
---
If you have questions or want more information feel free to email us.  kennibc@dearbornschools.org