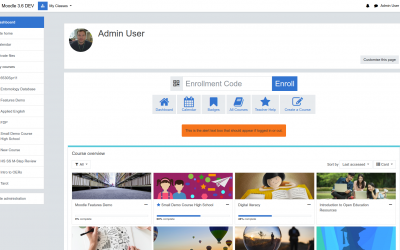 Boost Style Preset In this video we cover how to make the Fordson theme look and feel like Boost.  It's clean, modern, and simple. We also show you what the Section Style Display and Course Style Display dropdowns do.  It's quite amazing how quickly you can manipulate...
read more
Latest Series: Better Writing and Reflection
Find out more information and see how others are using Moodle.