Using H5P plugin for Moodle to Guide Student Writing
To begin the writing process we want students to follow a format.  First they must summarize the parts of the Declaration of Independence and then write a paragraph for each section.  H5P is a new plugin for Moodle and one of the things it can do is provide a structured form which is then exported as a structured Microsoft Word Docx file.  When the student opens the H5P activity they are presented with some instructions and the first part of a form to fill out.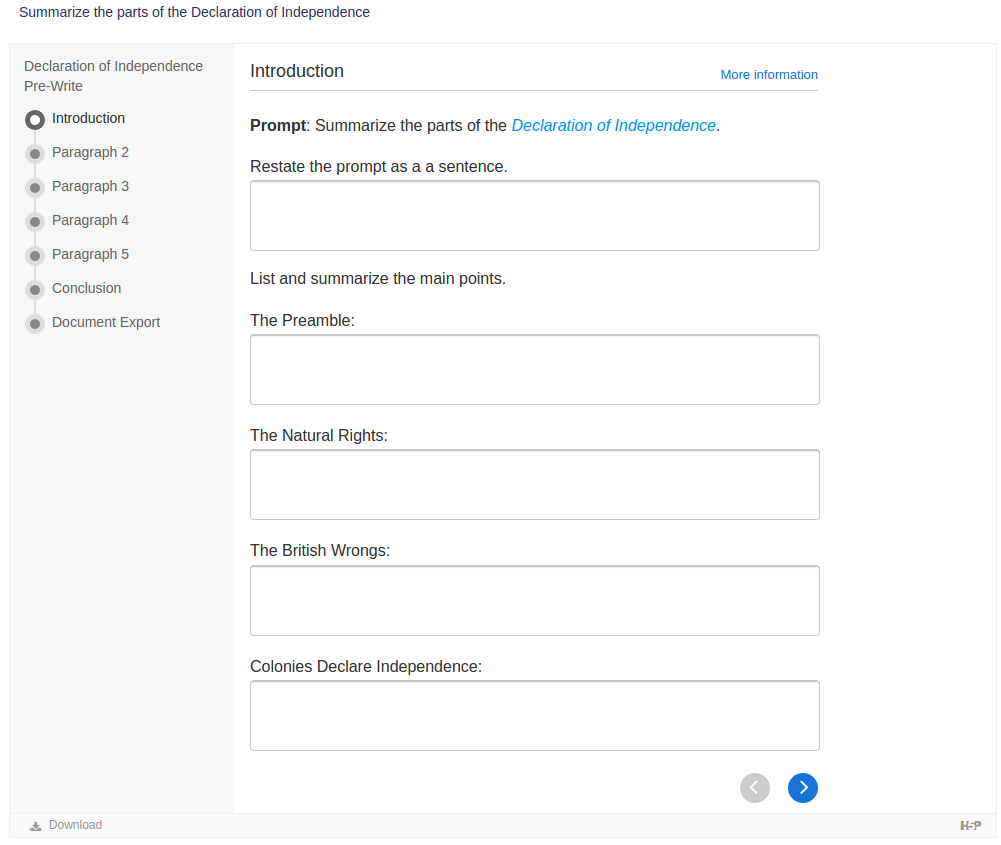 The student can clearly see the elements they will have to complete on the left side of the activity.  As the student works their way through the activity they are required to fill out other parts of the form.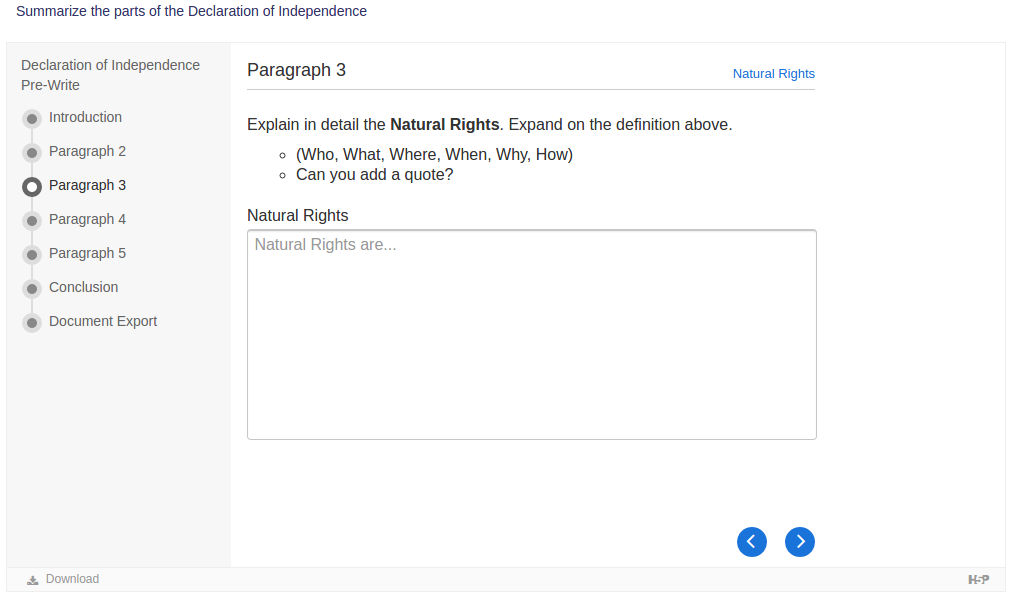 If you noticed the blue link in the upper right of the page that says "Natural Rights".  This is a link that will open the Declaration of Independence and show the student the text of the Natural Rights section.  This is quite convenient for the students as they are focused on writing down their thoughts and working through the H5P activity.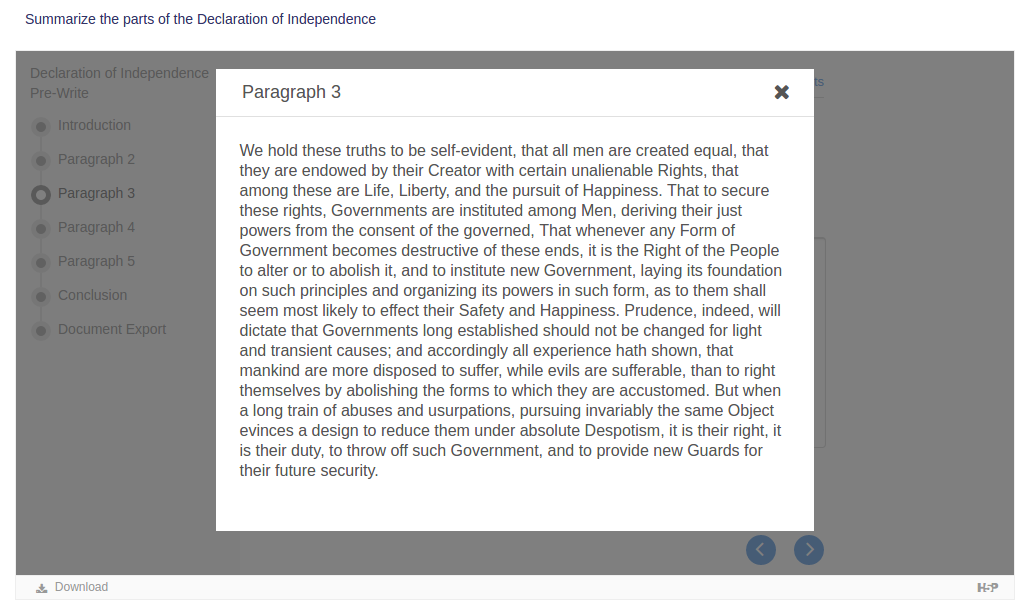 When the student is done writing they are given the option to export the paper.  There are two types of export: Word Docx file and a Copy/Paste option if you want to move the formatted and structured writing into a Google Doc or directly into the Workshop Writing Activity.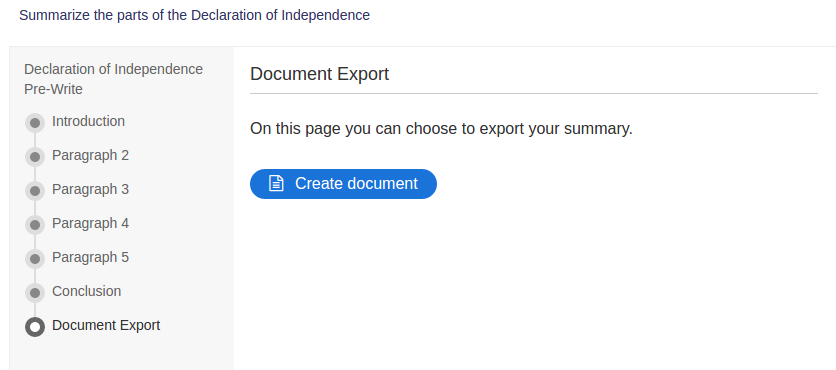 Once students complete the initial writing it will be time to begin using the Workshop Activity.  Students will begin putting the writing they produce in H5P into Workshop so that we can begin the initial peer review process.
Check back for part three of this series:  Better Writing with Peer Review using the Moodle Workshop Module