Big Blue Button is the go-to conferencing solution for Moodle. It is deeply integrated and it now sports a brand new HTML5 interface which works on every device.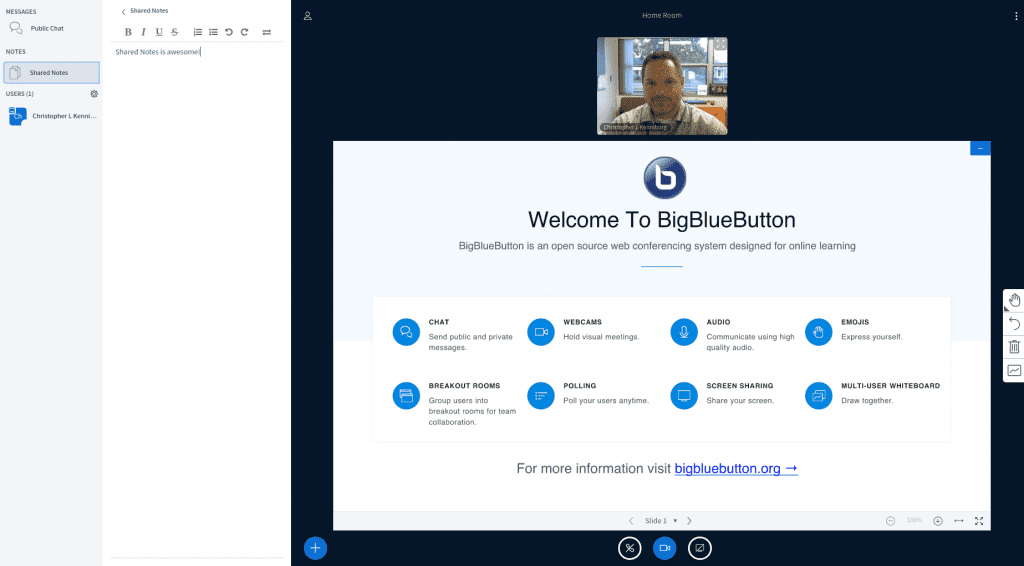 We have been big fans of the BigBlueButton project for a long while. Even though a traditional K-12 school is more face-to-face education, we love the capabilities and how nicely BBB plays with our Moodle LMS.
Sometimes you invest time and effort into technology not because there is an immediate need but because you see potential and want to have tools at the ready for teachers and students. Well, that is exactly what happened here with BigBlueButton and some creative special education teachers. A special education teacher came to the technology department looking for screensharing capabilities to help certain students better engage in class with what the teacher was presenting on a projector. The students had a variety of devices from Chromebooks to iPads. What we wanted to avoid was "device lock in" where a solution might work on the iPad but not on Android or a laptop.
BigBlueButton with the new HTML5 client was exactly what we needed! The built-in screensharing capabilities are amazing! Teachers click a button to activate screensharing and then minimize the browser. That's all they do and now every student in the class has appropriate access to the presentation and learning.