I had been watching this product for awhile and the latest releases are really spectacular.  The H5P plugin for Moodle, WordPress, and Drupal is an AMAZING plugin that allows teachers to build a variety of interactive experiences for students.  While there is a whole list of things that a teacher can build I am going to focus on just one today: timelines.
The plugin must be installed by a Moodle Admin.  Once installed a teacher can add the H5P Interactive Content activity to their course and pick from a variety of options.  In this example we picked timeline.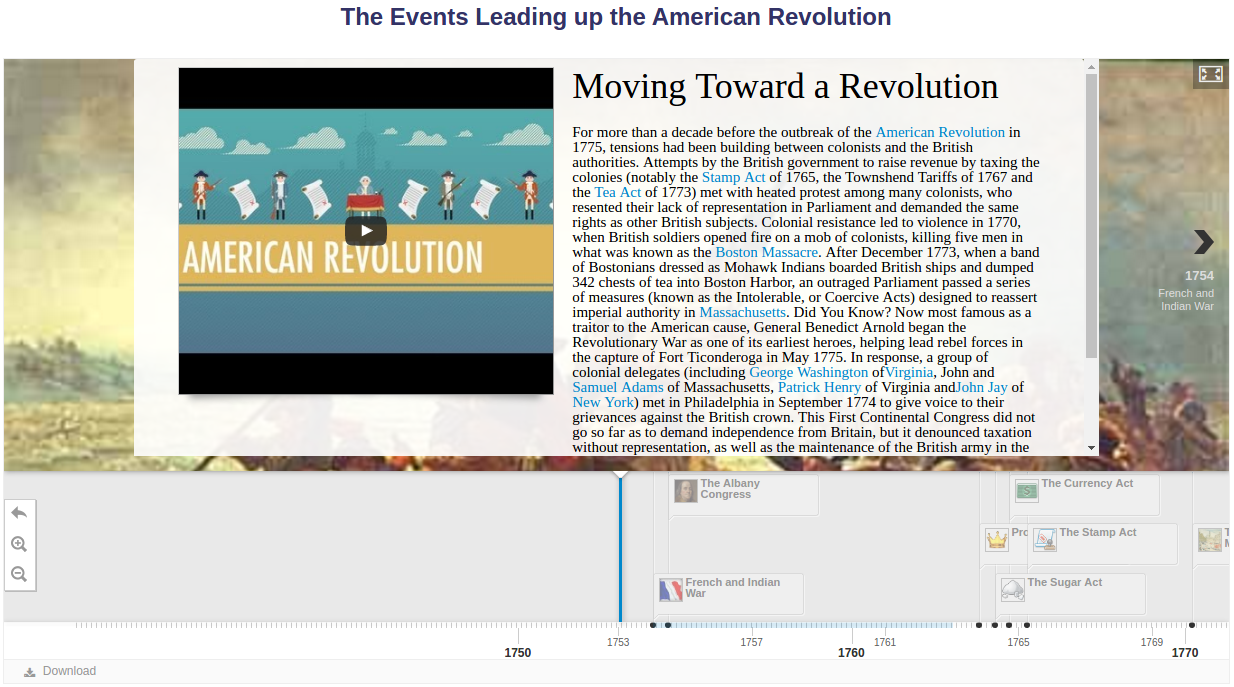 The H5P presents the teacher with a form which allows the teacher to add events to the timeline with rich content including videos, photos, and links.  This content is displayed for the student to see.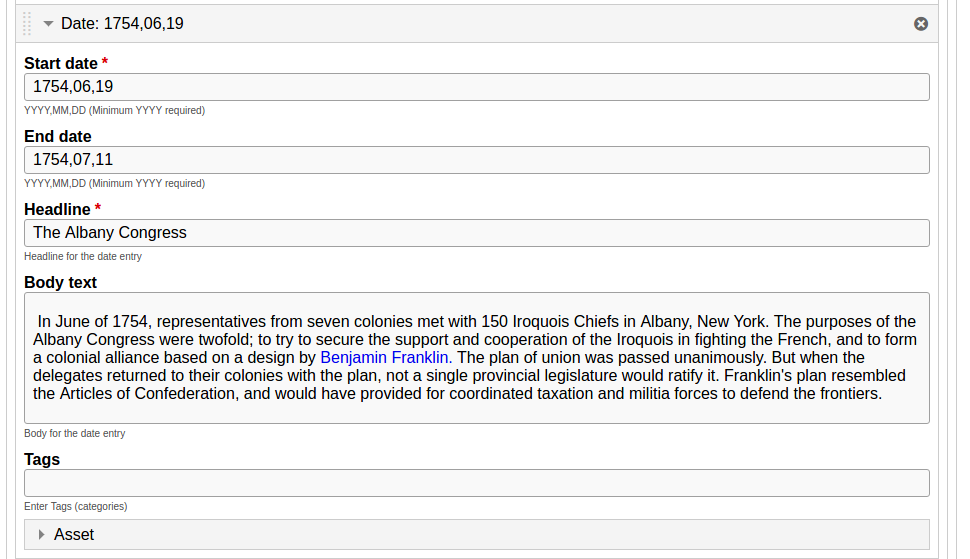 Once all the events are added to the timeline form it is ready to be displayed.  Click Save and students can now enjoy an interactive timeline.  Better yet, click the download button and you can now send this to a co-teacher for use in their course!
If you have the H5P plugin installed you can download the Revolutionary War Timeline here:  the-american-revolution-10-h5p  (Once downloaded you must remove the ".zip" file extension in the name of the file and use .h5p)